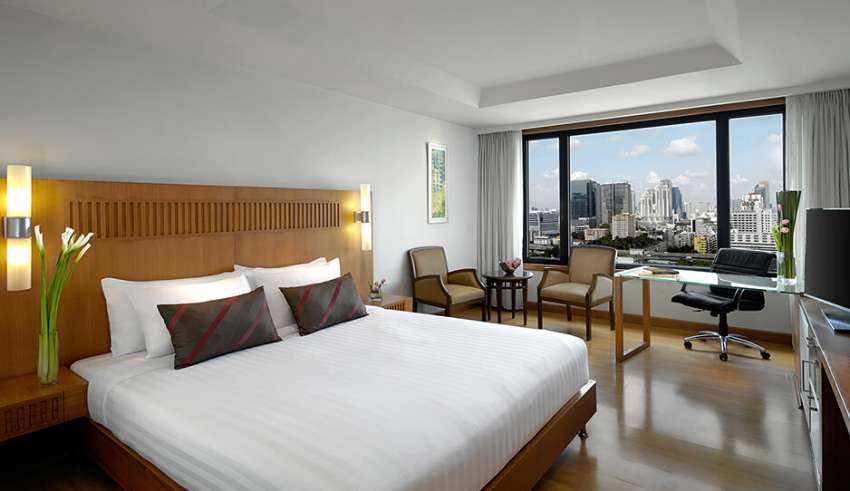 As our planet continues to see the harmful effects of climate change, it is increasingly important to consider how we contribute towards these problems by travelling vast distances around the world on holiday. The emissions from large airliners, the generation of waste and damage to local flora and fauna are all issues that need to be addressed when considering where to go on vacation. There are, though a number of solutions at hand, we can calculate the carbon footprint for our holiday and use an increasing amount of carbon offsetting companies which plant trees and invest in green projects such as solar or wind farms. We can also choose a resort hotel with active programmes to combat climate change problems. One award-winning sustainable hotel in Phang Nga, Thailand is the Merlin resort hotel and spa.
The Merlin Khao Lak
This stunning beachfront luxury resort hotel is set in perfectly manicured rainforest gardens featuring mature Rosewood, Teak, and Banyan trees. Its facilities are second to none and would be a fantastic choice for couples and families looking to enjoy a relaxing break in fabulous surroundings. The Khao Lak area is on Thailand's west coast and is reached via a short internal flight into nearby Phuket's airport and a relatively short bus or taxi ride.
What Can Hotels Do About Climate Change
The Merlin has won awards for their sustainable practices, which both promote biodiversity and minimise the effects of running a luxury hotel on the local environment; they do this in the following ways –
Waste Management – eliminating single-use products and having reuse and recycling project limit solid waste going into landfill.
Water Recycling – Filtration and recycling systems can mean wastewater can be reused in gardens and pools.
Wildlife Conservation – The hotel partners with a local foundation to help them actively manage the many species of animals and trees on the property.
Tree Management – the hotel gardens have many ancient trees that are kept in good health by gardeners trained by professional arborists; they have a database of their mature tree species and can calculate their carbon value.
Supporting Local Communities – the hotel has commitments and partnerships with the local communities to help support the ecosystems in and around the resort.
All of these processes and programmes contribute to significantly lowering the hotel's effect on the local environment; by doing this and encouraging bio-diversity, they will minimise the impact it has on climate change.
When choosing where to stay on holiday, investigate their sustainability programmes before you book and lower the impact on the environment.